July 2017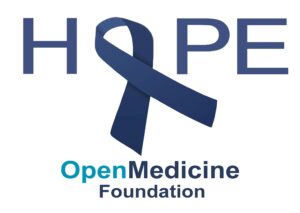 Community Symposium on the Molecular Basis of ME / CFS
Sponsored by OMF
Saturday, August 12, 2017 at Stanford University
Join us to meet this outstanding team of researchers in person.
Event Speakers:
Ronald W. Davis, Stanford University
Bob Naviaux, University of California, San Diego
Chris Armstrong, University of Melbourne
Jonas Bergquist, Uppsala University
Maureen Hanson, Cornell University
Neil McGregor, University of Melbourne
Baldomero Olivera, University of Utah
Mark Davis, Stanford University
Alan Light, University of Utah
Alain Moreau, University of Montreal
Wenzhong Xiao, Massachusetts General Hospital
Summer brings new opportunities to focus young investigators on ME / CFS.
OMF is helping to support and inspire new researchers to investigate ME / CFS. This summer we are funding three internships.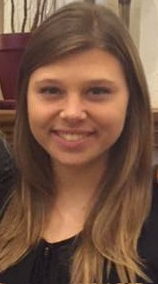 At the Stanford Genome Technology Center (SGTC), we currently have two interns. Jessica Gaines, a recent graduate from Hope College in Michigan with a Bachelor of Science in Electrical Engineering, is spending three months at the SGTC. Jessica is bringing her background in mathematics, computer science, biomedical and electrical engineering to work in the area of data integration and analysis of metabolomics and genetics data.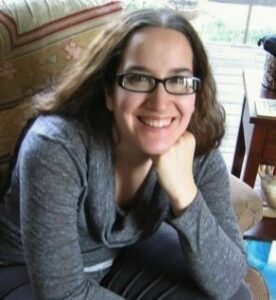 Our second intern at the SGTC is Jaime Seltzer, who began her research there in January. OMF has extended Jaime's role for a year. Jaime is a patient, advocate and instructor; scientists and many in the ME / CFS community know her from her work internationally with #MEAction.
In the lab, Jaime performs a variety of experiments, helps to interpret results, and serves as a valuable source of information about ME / CFS for the SGTC research team. Members of the team affectionately call her their "CFS Encyclopedia."
"What I've learned is that research in practice is even more complex than it is on paper, which is saying something. I'm incredibly grateful for the opportunity to work on this disease and with the people on Ron's team," shared Jaime.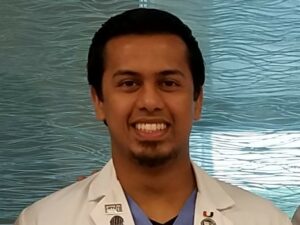 Our third intern is a part of the Blue Ribbon Foundation Fellowship program. Masood Mohammed is a first-year medical student at Nova Southeastern University's College of Osteopathic Medicine. He has a Master's in Medical Sciences from University of South Florida Morsani College of Medicine and a Bachelor of Science in Biology for University of Miami. Massod is working full-time this summer studying ME / CFS at the Institute for Neuro-Immune Medicine (INIM), Nova Southeastern University. His summer assignment is to study and analyze neurotransmitter and adrenal hormone profiles from ME / CFS patients in order to elucidate any patterns that may correlate with disease onset, duration, or severity.
End ME / CFS Worldwide Tour – A European Tour of Hope and More to Come

Over four weeks, Linda Tannenbaum visited six European countries. She presented dozens of talks and had meetings with patients, parents, government officials and physicians. The trip exemplified our need for global engagement for a global problem. Read Linda's overall impression on our tour blog.
The tour continues. In the coming months, tour events are already scheduled in Minnesota and Massachusetts and others are being finalized. If you are in the area of any upcoming stops, please join us.  Read more about the tour on our website and follow the Tour on Facebook, Twitter and Instagram.
Give Dr. Ron Davis The Greatest Birthday Present
On July 17th, Dr. Ron Davis will be celebrating his birthday. We invite you to join OMF in giving him a special birthday present.
Please make a donation in honor of Dr. Davis and show him how much our community appreciates his tireless work. Last year, Dr. Davis was sincerely moved by the outpouring of support shown for his birthday and he truly cherishes the personal messages he received. This year, we invite you to again shower Dr. Davis with appreciation. All donors will be invited to sign an online, worldwide greeting card created for Dr. Davis. Donate today.
Dr. Ron Davis Interviewed on Mendelspod
Dr. Ron Davis was recently interviewed for the podcast, Mendelspod. The interview titled, The Last Major Disease To Be Studied? Ron Davis of Stanford Thinks So, provided an update on the status of research. In the interview, Dr. Davis is called a superhero. The OMF family certainly agrees!
Read an overview and transcript of the interview here and listen to the podcast here.
Open Medicine Foundation
Tax ID: 26-4712664
Our Purpose:
To fast-track revolutionary research for ME / CFS and related chronic complex diseases.
To support collaborative scientific research to discover molecular causes, find effective treatments, diagnostic markers, prevention approaches and cures.
To communicate, engage and inform the patient community.
To help drive & support global collaboration.

A Word from our CEO/President:
OMF is leading the way in research to create a world without ME / CFS. We work each and every day with the patient community as our motivation. We are committed to finding answers through collaborative and open research so that patients around the world can enjoy life to the fullest.
This summer has been so rewarding to me personally. I feel very fortunate that throughout my European Tour I met hundreds of patients that share our vision and hope for a brighter future. In every city, I met people who inspired me with their strength and determination in the face of this devastating disease. I reaffirm my pledge to the patient community that OMF is committed to changing the course of history to allow all patients the freedom from illness to enjoy life.
I am looking forward to our upcoming research meetings and community symposium. I am confident new and improved ideas will come from these meetings and we will make great strides. I thank you for your trust and partnership. Working together as a united community, we will in find answers.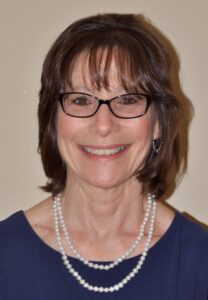 With Hope For All,

Linda Tannenbaum, CEO/President
Open Medicine Foundation
Linda@omf.ngo

Fast-tracking revolutionary research for ME / CFS
and related chronic complex diseases.

Facebook Feed
[custom-facebook-feed]