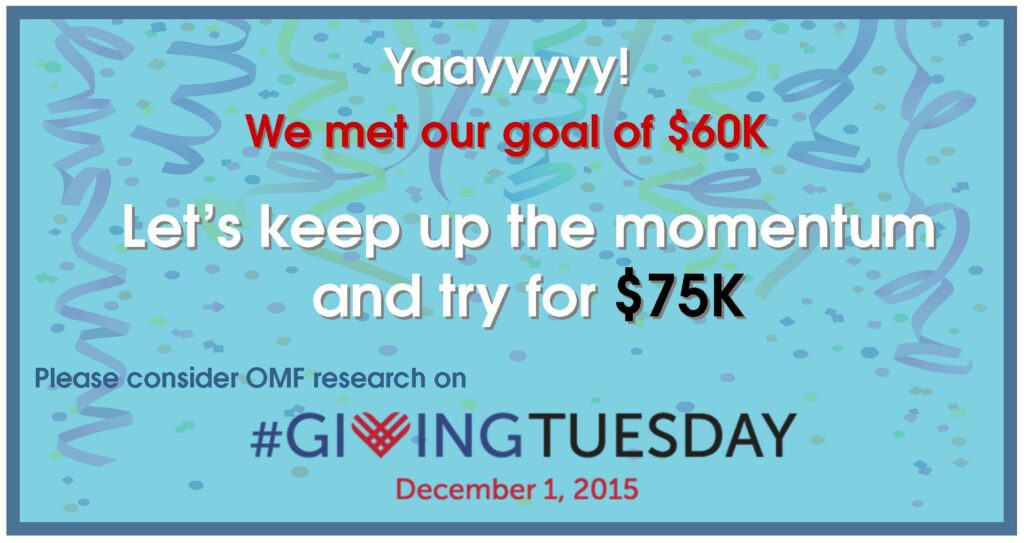 Two very generous supporters offered  to triple-match donations during the push for #GivingTuesday with a maximum outlay of $45,000. Well, thanks to you, we already met this goal and then some!
Therefore, the $15,000 we received will be matched with an additional $45,000! A whopping $60,000 already raised, and we still have one week to go before #Giving Tuesday!
To continue this urgent research and do all the studies–and more–that we have planned in the End ME / CFS Project, we need $5 million annually (at least).
So let's keep the momentum going.
Give on #Giving Tuesday…. Let's beat some records!