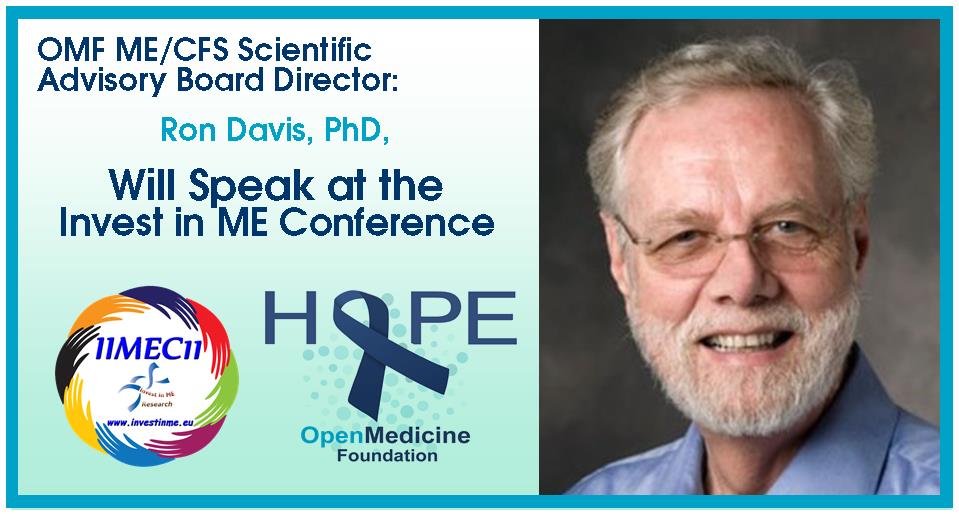 We are proud our ME / CFS Scientific Advisory Board director, Ronald Davis, PhD, is one of the few speakers at the Invest in ME International Conference on June 3 and the Biomedical Research in ME Colloquium on June 1-2, both in London, England. These annual events are a great opportunity for researchers to learn and share with each other what they've learned and what they are pursuing.
Our executive director, Linda Tannenbaum, will also attend both meetings. This is a great privilege as the colloquium is by invitation only.
We appreciate Stephanie Land writing a blog telling about Dr. Davis's motivation for getting into ME / CFS research and his stellar credentials.
You can find more details at the conference website.